April is indeed the cruelest month. Not only does it find us dispatching tokens of our affection to our pals at the IRS, it brings some of us proverbial fat (yes!) and thin (bummer) envelopes—or those heart-stopping emails—from assorted institutes of higher learning. Ever wonder what admissions officers are really thinking when they notify applicants of their decisions? Me too! So I fished these crumpled up first drafts out from some of their recycling bins.
1. Dear Outstanding Overachiever From Ohio:
Congratulations! The Admissions Committee takes particular pleasure in informing you that you have been admitted to the Class of 2021. Yes, we know we're your rock bottom safety school, and that you'd rather go naked than sport a Movin' On Up U hoodie on Senior Skip Day. But we really, really, really need you and your sky-high SATs and solid extracurriculars to raise our ranking in all those overrated college guides.
So, we'd like to invite you and a pal to an all-expenses paid weekend at our lovely campus resort. You'll enjoy a scented oil stone massage at our Student Day Spa & Wellness Center; freshly caught grilled Chilean sea bass and lavender-infused chocolate soufflé from campus room service; and unlimited channel surfing on the 85-inch surround sound plasma TV in your student residence penthouse, complete with personal campus concierge.
Also please find enclosed a MOUU car decal. Please don't hesitate to contact us if you'd like us to fly out to Ohio and personally affix it to your brand new BMW (keys enclosed).
Your new best buds in Admissions,
Moving On Up University
2. Dear Privileged Prospect From Park Avenue:
We sincerely regret that we cannot offer you a coveted spot in our Class of 2021 at this time. However, we found your credentials so impressive (yeah, right), we would like to invite you to join a select group of applicants on our waiting list. This wimpy move on our part allows us to keep stringing you along, while hopefully not pissing off your mother's second cousin's third husband, Mr. Big Bucks Alumni Donor.
For your further information, of the 27, 318 students who languished on our wait list last year, two were ultimately offered admission to the Class of 2020. (And while we don't anticipate that any of this year's accepted applicants will once again lapse into a coma or run off to join a survivalist cult, you never know.)
If you'd like to remain on the waiting list, please send us a really cheesy handwritten note about why you'd make such an outstanding addition to the Crème de la Crème community. Don't forget to include any additions to your application that might help to propel you straight to the top of the heap, such as your securing funding for a new Mr. Big Bucks Shopping & Gourmet Dining Center.
Office of Admissions
Crème de la Crème College
3. Dear Another Average Applicant From Atlanta:
Remember when Mommy and Daddy swooned over your every scratchy stick figure ("I'm calling the museum right now!") and praised your every clumsy swipe at the soccer ball ("Watch out, Beckham!")? Remember when they told you that you were the most special kid in the whole wide world? Well, news flash: You're not. The world is cranking out tons of just-plain-average kids, thank you very much. And most of you applied here.
Yes, we realize that it really isn't your fault that you grew up in an intact nuclear family in a boring middle class neighborhood where the local school filled your impressionable little brain with all that nauseating self-esteem building drivel. And yes, we understand that you didn't have the opportunity to experience any life-transforming challenges beyond kicking a wicked latte habit. Yet, because every school needs some regular, average kids—too many 12-year-old harpsichord prodigies adversely affects our keg party attendance—guess what? You're in. Way to go, dude!
Office of Admissions
So-So State
4. Dear Clueless Candidate From Southern California:
Were you sniffing nail polish remover when you decided to apply here? Yes, we found your "Why I admire the Kardashians" essay both moving and thought-provoking. And yes, your giving up the last available Chanel cellphone case to a total stranger does embody the altruistic fervor our institute of higher learning embraces. However, we just can't totally abandon our academic standards to, like, actually admit you (duh!). Legally Blonde was just a make-believe story, silly!
But good luck with your future educational endeavors anyway. And might we recommend a course in barista training? People will always need a good soy mocha cappuccino.
Get a life. Just not here.
Office of Admissions
Illustrious Institute of Intelligence
This originally ran in Westchester Magazine.
Related:
College Admissions Advice from Expert Sara Harberson
College Admissions: How to Survive While Your Kid Waits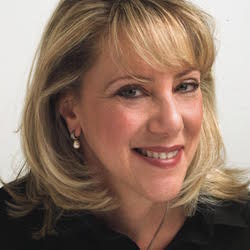 Journalist Laurie Yarnell was of the first "mommy bloggers"—she created the popular humorous blog, "Embedded in the 'Burbs" ("A peek over one mom's cyber picket fence") for NBC's iVillage.com back when few people knew what a blog even was. She was also a longterm Features Editor for Westchester Magazine. With occasional laundry visits from her daughter and son, Laurie lives in a mostly empty nest in Rye, NY with her husband, two Labs, and various fragile saltwater fish. She writes frequently about her family, friends, neighbors, and assorted acquaintances. Amazingly enough, some of them still speak to her.