Lisa writes: Lacy Crawford is the author of the wonderful new book, Early Decision: Based on a True Frenzy (William Morrow.) For fifteen years she served as a discreet college admissions counselor to the super rich, shepherding their children through the maze of applications and essays. From August until acceptance, two or three times a week, she worked with students helping them research schools and draft, rewrite and polish their essays. While Lacy was employed by parents to guide their children, it is clear that those who hired her were in great need of her help as well. (BTW, Lacy can be reached via twitter at @Lacy_Crawford)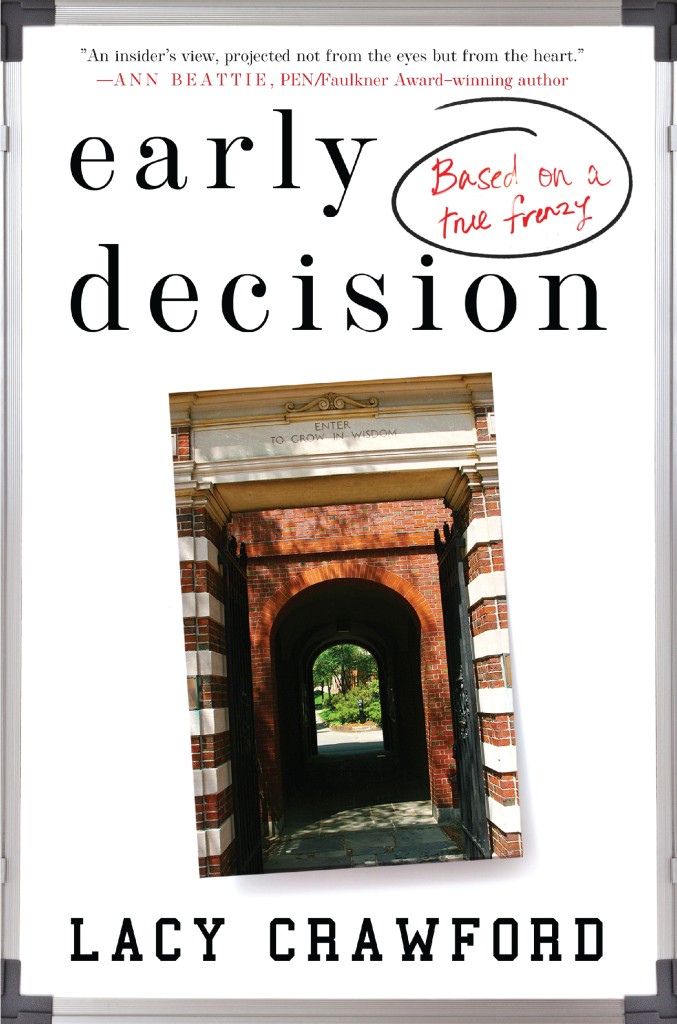 After years of working with high school seniors Lacy faced an even more daunting task, filling out applications for nursery school for her own baby. "I'd been secretly judging these parents for ten years," Lacy recalled in an interview with The Daily Beast. "But there I was, ready to step on the same moving walkway, and I thought, 'I know how this ends.' This ends with me hiring someone like me to get my kid into college." It was then that she began to take the notes that would turn her very real experiences into a superb work of fiction.
Mary Dell and I met Lacy at the book salon of the incomparable Aidan Donnelley Rowley and, while I politely bought the book as I love to support authors, I had no intention of opening its cover, or even taking it out of the bag. [Read more...]
Did you like this post? The +1 tells Google it's great content! We appreciate your support.