Lisa writes: We are a deeply caring nation. But when a story of trauma slips from the front pages, it can be all too easy to forget that those living in the wake of the tragedy are still suffering. On Sunday some friends asked me to join them as they went to the Rockaways for a Day of Action for New York organized by the Clinton Global Initiative, Clinton Foundation and Team Rubicon (whose mission is to work with veterans to respond to disaster situations.)
Team Rubicon led the way. They have been in the Rockaways for weeks and are committed to staying until the job is done.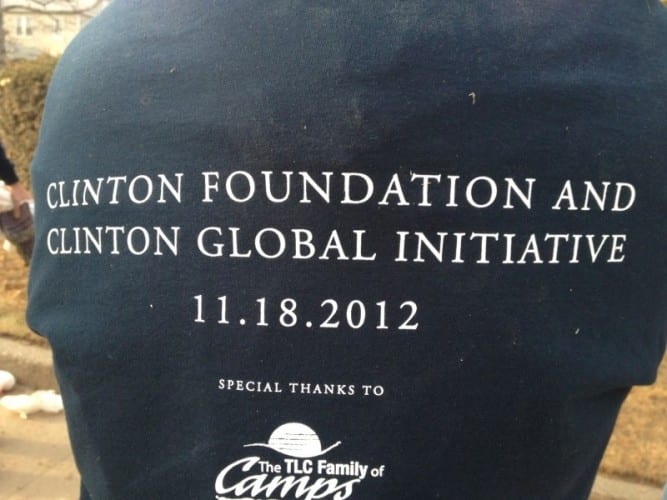 Let me just start by saying that the Clinton organizations have shown their caring in so many ways and in a few short days gathered over 1,000 volunteers to work with homeowners cleaning up the mess the Hurricane left behind three weeks ago. [Read more...]
Did you like this post? The +1 tells Google it's great content! We appreciate your support.