College students love getting a care package from their parents, the people who care about and miss them the most. If you're a baker, by all means, go ahead and bake! If you love gathering your kid's favorite treats and small gifts and don't mind the trip to the post office, shop and ship away! But don't let lack of time or meager baking skills hold you back.
If you want to get something in the mail right now, the answer is just a few keystrokes away. And this fall, if your college student is studying at home, send them a care package, too, as they would also love getting a surprise.
Note: We are a reader supported site and receive compensation from orders placed through some of the links in this post. 
Where to Order a College Care Package
CampusCube College Care Packages sends nutritious snacks plus high-quality and useful American-made gifts. The founder tells us that she gets great feedback from college kids who say "they love or would like to try" what CampusCube offers. In addition to monthly box plans there are specialty options including gluten-free, nut-free and vegan boxes.
Buy a custom Grown and Flown college care package that comes complete with a card of encouragement to your college student, "You Got This!" or a spa-theme box for any mom who needs it now with "You Did This!"
Save $5 on any Campus Cube care package or 10% on 3 or more Discount code: GF5

Laura Schmidt started notes to self to put her belief in the power of positive thinking into action (and on people's feet!) During a trip with her family on New Year's Day 2011, Laura watched out the window while her feet were propped up on the car dashboard. She was thinking about one of her favorite topics, positive affirmations, and how the subconscious mind is most receptive early in the morning and late at night.
At that moment, she turned to her husband and said, "I think I'm going to put positive affirmations on the toes of socks!" A new pair or socks (or a few new pair) make for a great college care package. Now- use the code GROWNANDFLOWN at check out and take 12% off an order of $75 or more (and free shipping.) 
With a mission statement of "Send love and do good. Care packages with purpose," Hugabox makes it easy for parents to send care packages to their teens in college who need a bit of love from home. With each box that is purchased, Hugabox donates to a leading Sarcoma Cancer research institute.  Here's where you can read about the courageous mom who lost her daughter to Sarcoma Cancer and started her Hugabox company to honor her daughter's memory and raise funds for research.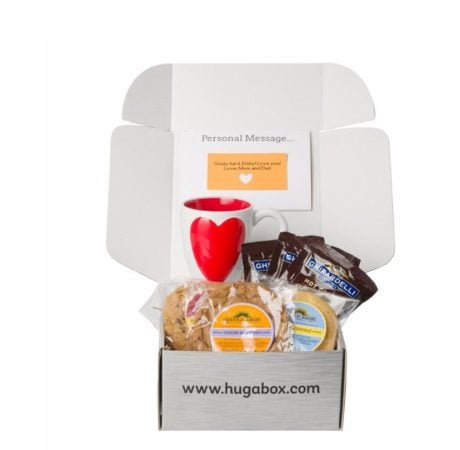 Gift Idea for Moms of Teens: The Grown and Flown book is available now in paperback!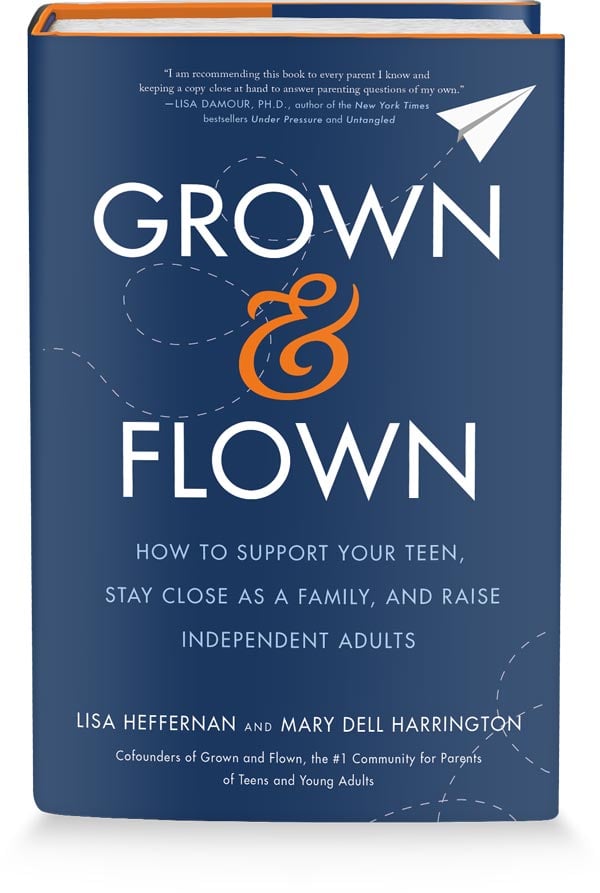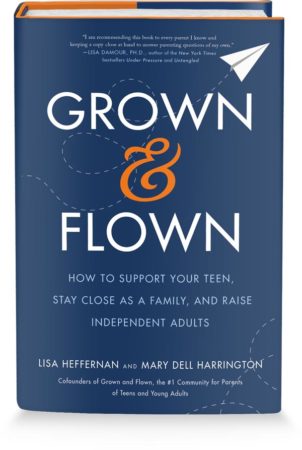 Take a look at the wide range of selections offered by Cookies by Design. Not only do they bake, ice, and decorate the oversized sugar cookies daily, but they also offer baskets of cookies that include chocolate chip, oatmeal raisin, red velvet and more. Here is a new one this year.
Harry's ingenious subscription boxes will keep your son supplied with razors, shave gel and replacement blades at a frequency that matches how often he shaves.  Harry's also has face wash, body wash, lotion and some cute accessories.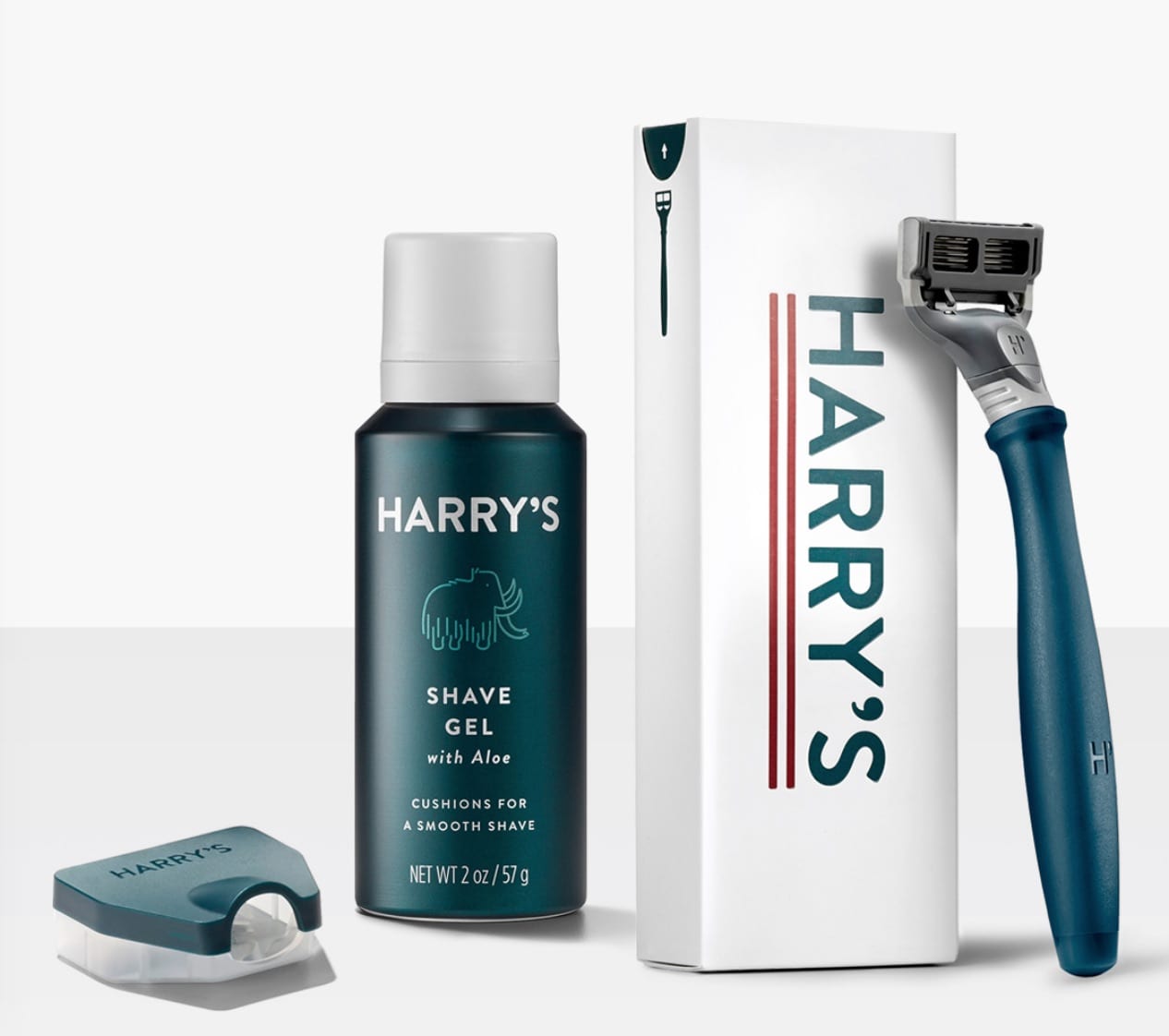 KIND will assemble a care package for you  – we love these bars, we love the mission of the KIND company and now we love that KIND is offering a discount for Grown and Flown families: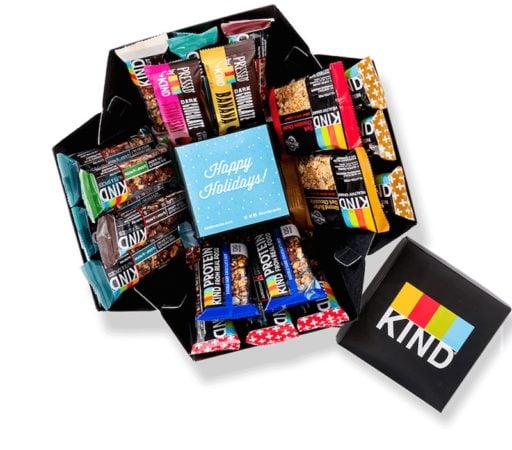 Nice means well, but it's not enough. Kind is different. Nice is polite, but it stays out of it. Kind is honest – it speaks up and rises to the occasion. Nice doesn't add to problems, but Kind rolls up its sleeves and solves them. 
Flowers
Want to send flowers to your college student but don't know what the florists are in their college town? The Bouqs Company delivers farm-fresh flowers and plants with beautiful arrangements to choose from.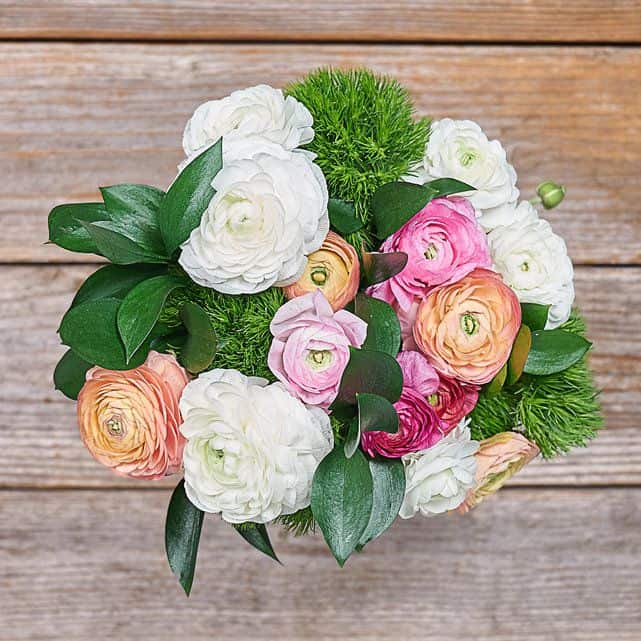 In 2010 mother-daughter team Tracey Noonan and Danielle Vilagie took cake-decorating classes as a way to spend quality time together and they launched their first store in October of 2011 in Cohasset, Massachusetts. Soon they came up for the idea of a cupcake in a jar. Filling jars with fresh-baked layers of cake, frosting and filling, they were able to create a product that would stay fresh up to 10 days without refrigeration and that could be easily shipped.
Hangry Kit Snack Sampler

While you are perusing the digital aisles on Amazon, check out these Hangry Kits that come in a variety of themes.
Sisters Katherine Kallinis Berman and Sophie Kallinis LaMontagne are the co-founders of Georgetown Cupcake and stars of Cupcake Cam LIVE and DC Cupcakes on TLC. Inspired by their grandmother, the sisters traded careers in fashion and venture capital to follow their passion for baking and opened Georgetown Cupcake in Washington, DC in 2008. With six locations around the country, they also ship nationwide.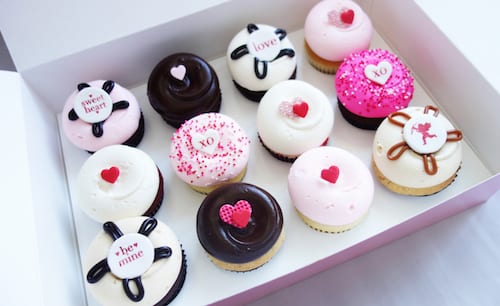 Cookies from David's Cookies
Cookies come in multiple flavors and arrive in this durable tin.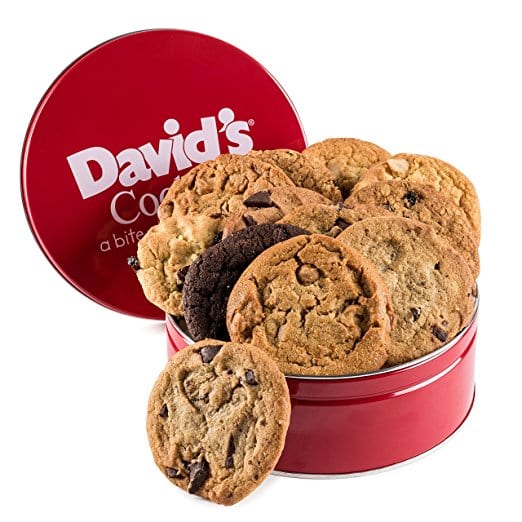 All college kids get sick and, when yours does, this box might be just what you are looking for to help them feel pampered. Beyond Bookmarks has lots of other gift boxes to choose from but this one seems perfect for an under-the-weather student.
Instead of sending flowers, think about send an edible arrangement of fresh fruit. With over 1300 stores in 11 countries around the world, check to see if there is a location in your kid's college town.
This is a subscription box service that starts at three boxes of international snacks from countries around the globe. Each box features munchies from one country and a note describing the contents.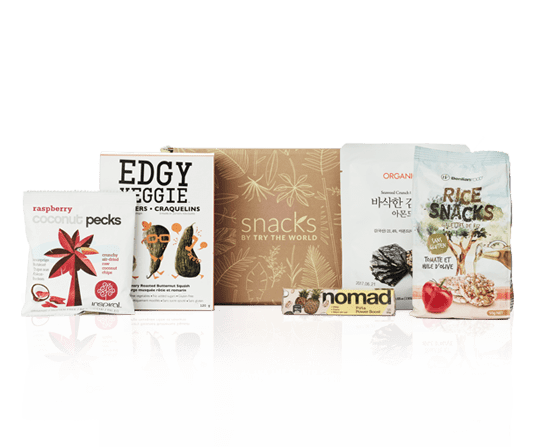 You Might Also Want to Read:
College Care Packages From Home: 50 Great Ideas Here is a list of care package ideas that you can order and organize into a highly-personalized box for your college student.