Lisa writes: Our brilliant friend, Becky Blades, has just published her gorgeous book of advice for young women, Do Your Laundry or You'll Die Alone. Nestled among her beautiful pages were 270 pieces of advice that mothers would give, if they thought their daughters were listening. As a mom with boys, I simply had to weigh in with my own advice for young men.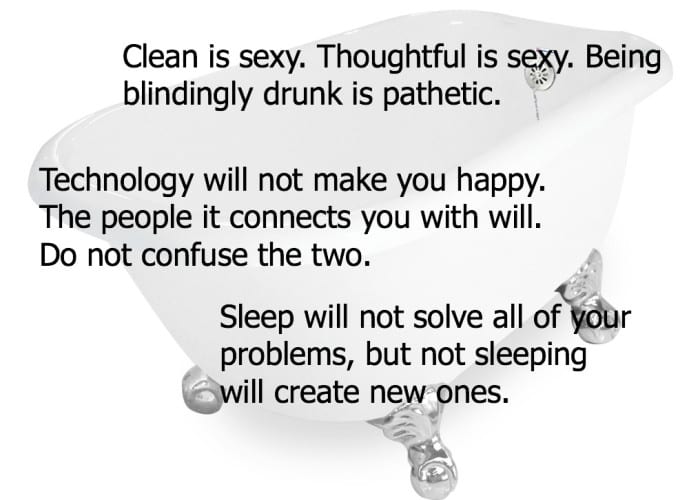 If you need a graduation gift for a young women, go right now and buy her book.  If your life is filled with boys staring into the precipice of adulthood, stay right here, read on and then give us your thoughts. Here is what Mary Dell and I might say to our nearly grown sons…if they ever start listening.
Did you like this post? The +1 tells Google it's great content! We appreciate your support.